Scam Alert — New Scam Method Using HR
The Newest Method of Scam by Scammer using Human Resource Approach.

In the last few weeks, I experienced the latest trick by scammer posting as recruitment agent representing some companies.
It seems that this is one of the latest method by scammers to get to fish money from innocent job seekers.
What are the Modus Operandi of the Scammers.

1. Scammer will post for a job opportunity in some job boards.
2. If an applicant saw the job posting and applied.
3. Someone impersonating the Company HR will then email to the applicant .
4. In the email, the bogus HR will ask the identified candidate whether he or she was interested in the job applied, claiming that they found the applicant experience and qualification is a good match,  and just the right candidate they are looking for.
5. The person would in the email ask the candidate to click yes and at the same time asked the identified candidate to provide the contact number.
6. Reason for asking for the contact number was they would conduct an interview via phone or Whatsapp and urged the identified candidate to attend as the session would be very interesting.
7. Example of the email content is as follows:
Dear candidate

I recently saw your resume online and want to know more about your background. We are actively looking for professionals with your qualifications for current and future positions.

To discuss this opportunity further, please contact me as soon as possible. We will contact you for an interview through a very interesting process.

Therefore, during your entire process, we will contact you by phone or what APP.

Please provide your what up number so that we can contact you directly.
8. . A self-proclaimed HR Director would contact the candidates on whatsapp. She explained that due to the pandemic, interviews are now done on whatsapp chat, and not face to face.
9. The interview would proceed with the usual questions like asking what were the reasons' candidate seeking the employment in the post advertised.
10. Exchanges of messages would go on for hours and the "HR Director" did not reply to the message immediately.
11. Soon the conversation would move to more personal level and HR Director would ask about the candidate hobby and sharing her own hobby.
12. Do you invest in any investment instrument? this was the next question popped by the HR Director.
13. HR Director then talked about how she was in cryptocurrency trading and how much she could make.
14. She further claimed that she just followed her uncle who was expert in crypto trading and in any one night, could easily make USD 10,000.
15. Then she would share her photo and ask to comment on her beauty.
16. She further offered to guide the candidate in cryptocurrency trading even though I had indicated that I would not be involved in cryptocurrency at all.
17. She then sent a link about the trading platform and asking me to register.
18. The whole episode became more urgent as she kept messaging ans asking whether I had registered.
19. When I told her I could not enter the link sent, so she sent a web based link.
20. When I told her I would study the platform first before I register.
21. That was when the true color of the HR Director showed.
22. She would say – wish you find a new job, and got very angry for not registering and funding the platform immediately.
When I decided to stop messaging and made a due diligence check on the platform, and noticed the platform for a cryptocurrency trading was badly organized.
You could see my comments about that platform HERE.
What do we need to do to prevent falling into the trap?
For those job seekers who are actively looking for job opportunity, especially during this trying pandemic created havoc time, we have to be more alert to identify this type of trap and scam.
Normally the recruitment firm or job advertiser will not write such a lengthy email as indicated in No. 7 above. This tells you something is not right.

We may be able to carry out the following due diligence and find out the reality of the job offer.
Steps to be taken
1. Check out the company website.
2. Call the company and find out whether there is really such a HR Director working in that company.
3. Do a thorough review of the links' given.
4. Do not fund your capital in the platform even you are being pestered by the HR Director,
5. Read all the reviews about the platform and check with the anti scam website about the platform.
6. Ask for video call if possible instead of just Whatsapp messaging.
7. If the Whatsapp dragged on for more than one day, stop the conversation.
Why Do People Fall For It
COVID -19 has made a lot of people very desperate and short of income.
Some may fall into cash flow problem and urgently need cash, and scammer pry on this to lure these people.
Realizing human being like to take advantage of money making opportunity especially those quick money, because of this, scammers will make use of this to attract these group of people and scam the money.
The Correct Way
We need to know there is no such thing easy trading especially on cryptocurrency.
1. If you really want to do trading, do it with the one you know.
2. Unless you really know how cryptocurrency trading work, do not get into it.
3. Trade with a platform which you know instead of those online platform where you do not even know who run the platform.
4. Talk to your investor advisers or bankers who handle your financial matters in the bank you deal with.
5. Moreover you can also ask your banker to recommend one good colleague of his who handle investment in the bank and talk to him in person.
You Know You Only Live Once
You Know You Only Live Once, hence try to live a useful and colorful live instead of the one you regret later.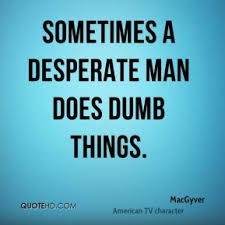 I hope this article will help those who are looking for jobs and may come across similar encounter and learn from it.
If you have similar encounter and wish to share it, please do put your comments and feedback in the comment section below.
latest update on the job scams.
The Straits Times of Singapore covered this in more details on the increasing job scams, you can read the whole story HERE